Artwork Guide
Looking to get started on a project with us? Starting with quality artwork is a key component in making a quality finished product. This quick guide is intended to help explain what makes a good art file. If it doesn't make sense to you, or you're unable to meet the standards outlined in this guide, don't worry. We have a staff will try to work with whatever you have available.
Embroidery
Unless your artwork has been specifically created for embroidery, chances are it will need to be redrawn in specialized embroidery software. This is due to the fact that every stitch must be accounted for in an embroidery file, and factors like stitch density and direction make all the difference in a finished product.
We have staff on hand to help recreate your logo your, or you can provide your own as long as it's in a compatible format (Tajima DST). You can always contact our staff to confirm your file is in a compatible format.
When designing for embroidery, please be keep in mind small details may be difficult to recreate with needle and thread. Letters under .25" high may become unreadable, and should be avoided if possible.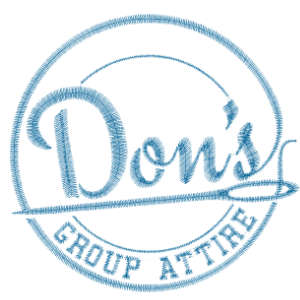 Silk Screening
We generally recommend vector artwork when it comes to silk screening. This allows for crisper, cleaner lines. Just remember to convert your text to outlines, this will help us prevent any font licensing and compatibility issues.
If you're unable to provide vector or it's not conducive to the artwork then high DPI images (preferably 300+) will work just fine.
Since silk-screen pricing increases with the number of colors, customers may wish to limit the number of colors in order to cut down on costs.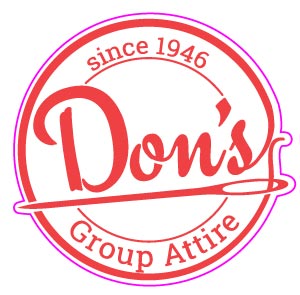 Vinyl
From previous experience, we've found that a high resolution (300+) raster images works the best when printing on vinyl.
After the design is printed, the machine goes about the task of cutting it out. We print on white vinyl, so anything that isn't printed on or removed by cutting will show up as white on the final product. You may wish to draw out this cutline yourself so that you can get the exact shape and offsets you envision.