Services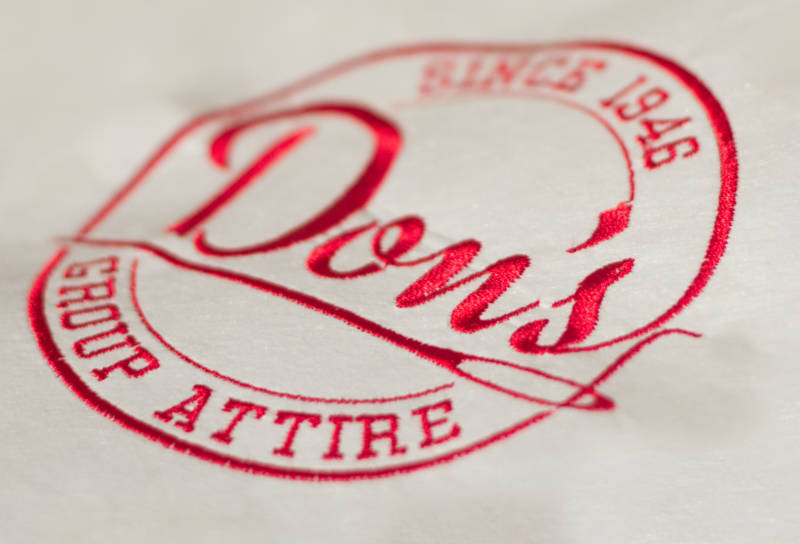 Embroidery
Our origin stems from a tailor's shop where Archie worked with his hands using a needle and a thread. Embroidery will always be an everlasting craft; our progression over the 70+ years we have been in business is that we are now utilizing state of the art computerized multiple head embroidery machines running at over 700 stiches a minute. Our in-house embroidery capabilities are remarkable.
We can replicate your logo directly into the garment or other products. There is a one-time set up charge to digitize your logo. This is the process of taking your logo from a traditional print file (jpeg, ai, pdf, etc) to an embroidery file. We offer over 150 thread colors for you to match your logo. Your logo will get sewn out and presented for your approval prior to decorating any items.
Vinyl Transfer
We also utilize state-of-the art technology with a Roland DG vinyl contour cutting printer. Capable of printing advanced 4 color heat transfer materials that can be used for a wide range of fabric options such as todays high-performance fabrics. When your graphic is colorful, and you have a small run of items heat transfers are an economical way of getting the full color spectrum of your logo.
We offer the use of one-color heat transfer printing for sports jersey decoration for names and numbers. We offer one color vinyl in over 30 colors for this type decoration.
We offer reflective transfers cut and applied to shirts, jackets, safety vests, etc. We can create a single word as required such as SECURITY, or cut and use your logo as reflective transfer.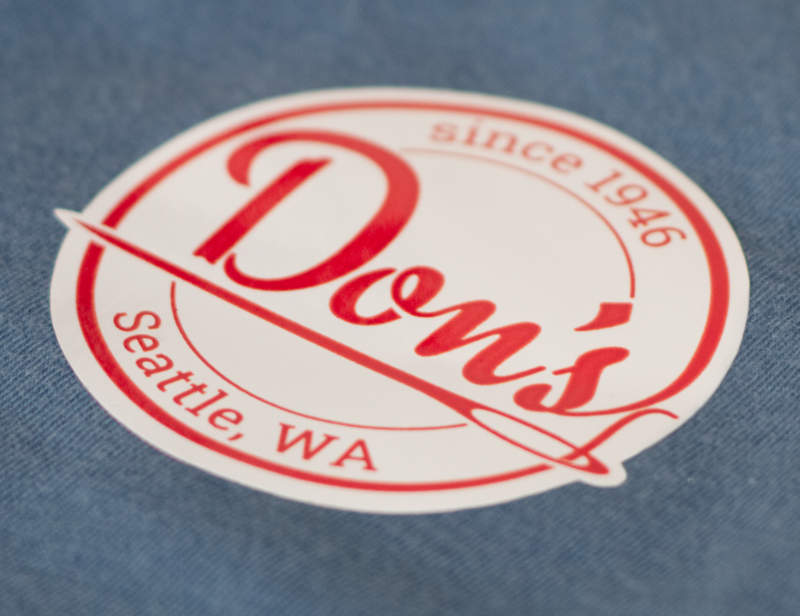 Screen Printing
Silk screening can be a cost-efficient decorating technique. Each color of a design must be separated and printed one color at a time. There is a set-up charge for each ink color to create a film and a screen. The more colors in your design the more expensive the set- up fees will be. For large runs the set-up fees will be a very small part of the cost of your job. If your order has few units and a larger number of colors, the set-up fees will be a much bigger part of the job.
You logo will need to be in a vector format (ai, eps) for screen printing. If your logo is in a low- res format we will be able to redraw it into a vector file for a fee. Once your job has been run a film is saved from your logo and the next time it needs to be run there is only a reset charge.